Meet the Team
Kelly Gleason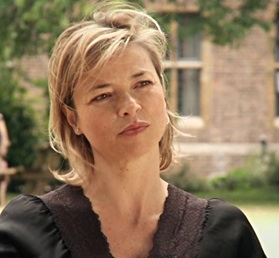 Kelly has worked internationally in various fields of nursing for over 30 years. After taking a Bachelors Degree in Nursing in Canada, Kelly worked in Vancouver, Canada and Bremen, Germany before moving to the USA to work as a travel nurse, and later settling and working in Los Angeles, California. From there, Kelly moved to Europe in 1999 to take a Masters Degree in Nutrition at King's College London, after which she worked as a research nurse in academia as well as the NHS. For the last sixteen years, Kelly has led a team of research nurses, first in Cambridge, and latterly in London, working in the field of clinical research. Clinfield came about as a result of Kelly's desire to bring greater 'meaning' to the role of clinical researcher nurse and practitioner. She believes that developing clinical researchers would benefit patients and the healthcare system while bringing greater job satisfaction to those drawn to improving care through research.
Lavinia Magee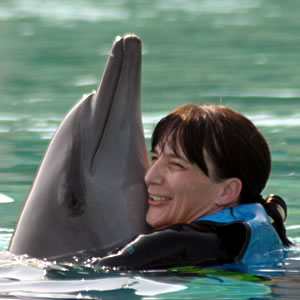 Lavinia graduated in Nursing Studies from the University of Ulster, Coleraine. Guy's Hospital, London, provided Lavinia with early intensive care experience but then, the travel bug bit her. After an eighteen month adventure in Australia and SE Asia, Lavinia returned to intensive care nursing, initially in London and later in Cambridge. The move to Cambridge brought the opportunity to work as a research nurse in anaesthetics and intensive care. This secured her roots in research and clinical trials. Since 1997 she has worked in thoracic oncology at Papworth Hospital, gaining an MSc (Clinical Oncology) at the University of Birmingham, 2003. In her role as Nurse Consultant - Thoracic Oncology, Lavinia's specialist interests lie in the diagnosis and management of lung cancer and mesothelioma.
Leslie Gelling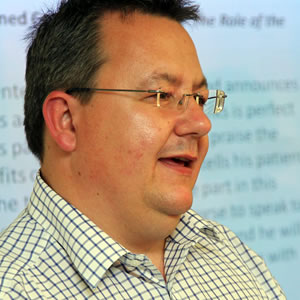 Leslie has been working in clinical research since 1997. After qualifying as a nurse at the Isle of Man Centre for Nurse Education in 1991, Leslie worked in critical care until joining the Academic Neurosurgery Unit at the University of Cambridge in 1997. In 2003 Leslie moved to Anglia Ruskin University as a Reader in Research Ethics and Nursing before joining the Department of Nursing Science at Bournemouth University in 2020. He has a BSc(Hons) Nursing Studies from the University of Manchester, an MA Applied Research in Health from Anglia Ruskin University and a PhD, also from Anglia Ruskin University. Leslie chairs the HRA's Cambridge South Research Ethics Committee and is editor of the 'Journal of Clinical Nursing'. He was the project lead for the Royal College of Nursing's 'Informed Consent for Research in Health and Social Care Research: RCN Guidance for Nurses', published in 2011, and chaired the working groups for the first and second editions of the 'Competency Framework for Clinical Research Nurses'. He is a member of Sigma, a fellow of the Royal Society of Arts and the European Academy of Nursing Science. Leslie has published and presented widely, especially on research ethics.  Leslie's research interests include falls in the elderly, the role of hope in health and illness and the ethical conduct of research.
Imperial Lab Group
This group of professionals came together to develop and deliver a course tailored to people working in clinical research with no previous laboratory experience. Their expertise in health and safety, lab management and sample processing brings years of experience to the course. They have listened to what you said you need to feel confident and competent when processing samples and they have designed this course to meet your needs.
Want to know more? read our Frequently Asked Questions or contact us.