What can the history of research ethics teach us?
In order to maintain acceptable standards of ethical practice, all professional disciplines have developed and published guidelines or codes for their practitioners. For example, nurses are guided by the Nursing and Midwifery Council's 'The Code' and doctors are guided by the General Medical Council's 'Ethical Guidance for Doctors' and more generally by principles of the Hippocratic Oath. It is intended that these should guide practitioners in their everyday working lives but they become even more important when complex problems need to be resolved.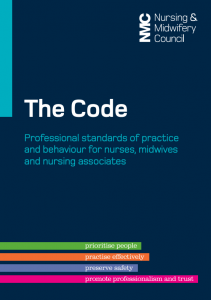 In addition to ethical standards guiding clinal practice, specialised ethical codes have been developed for those who conduct research involving human participants. One example is the Royal College of Nursing's 'Research Ethics: RCN Guidance for Nurses' but one of the most influential ethical codes for all researchers has been the World Medical Association's 'Declaration of Helsinki'. Such ethical guidelines create norms by which researchers are expected to comply when undertaking their research.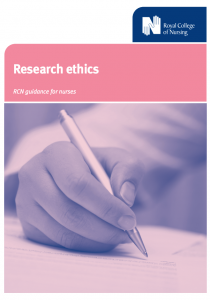 Ethical codes for research seek to ensure that research is undertaken rigorously and that data is never fabricated or misrepresented. However, the most important reason for developing and publishing these ethical codes is to make researchers accountable to the public in seeking to ensure that possible causes of harm to research participants are identified and minimised. In order to achieve this, all research involving human participants should undergo independent ethical review so that decisions about risk are not only made by researchers. Despite the existence of these ethical codes for practice and research, there are many examples in the history of research ethics where people have been harmed, and continue to be harmed, as a direct consequence of their involvement in research.
In the history of research ethics there are a number of key events that have had an immense impact on how we think about research ethics and have influenced the expectations placed on researchers in the 21st century. By considering events from the past, we should be better able to understand why it is so important to ensure that research is always conducted to the highest ethical standards.
This is the first in a series of blogs that will explore some of these events and will consider their ongoing legacy for how we currently manage the ethical conduct of research. The following events will be included in this series of blogs:
The Tuskegee Syphilis Study (1932-1972)
The Nuremberg Code (1947)
Henrietta Lacks (1951)
The Milgram Experiment (1963)
The Declaration of Helsinki (1964)
'Ethics and Clinical Research' by Henry Beecher (1966)
'Human Guinea Pigs: Experimentation on Man' by Maurice Pappworth (1967)
The Alder Hey Organs Scandal (1988-1995)
It would have been easy to select a much longer list of key events from the history of research ethics but these have been chosen because they include experiments now considered unethical that resulted in harm to participants, responses to unethical events seeking to prevent harmful research from being repeated and records of attempts to highlight examples of unethical research involving human participants.
Many of the events in the above list will be familiar to people who might not even have an obvious interest in research ethics. For example, the film 'The Immortal Life of Henrietta Lacks', staring Oprah Winfrey, was released by HBO in 2017 and I recently saw Rebecca Skloot's book, of the same title and on which the film was based, piled high on a table in Waterstones in Cambridge. Many will also remember the considerable press and publicity that was focused on Alder Hey with the news that the organs of up to 850 children were collected and retained for research purposes without the necessary approvals or parental consents.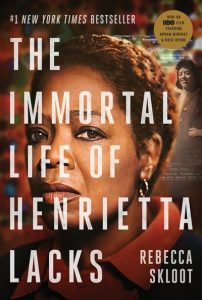 With all of these events it is too easy to get caught up in the emotions of what happened, and the harm that was caused to innocent people, but it is also important to reflect more carefully on what we can learn. It is only through such reflections that we can help to ensure that participants can engage in research knowing that it is being undertaken ethically and is influenced by a history that has repeatedly demonstrated what happens when research ethics is not taken seriously.
The guidelines and codes of practice for research are important but it is only by considering the historical context within which these were developed that researchers can understand the need to adhere to acceptable ethical standards.
← Communication and hard conversations: how can we as researchers best support our patients in decision making?
The legacy of the Tuskegee syphilis study →